Live classes & workshops
Online membership, courses & coaching
Yoga To Transform Online Studio
Always have yoga at your fingertips and experience the multitude of benefits of a Yoga practice from the comfort of your home.
✔️ Access a library of 100's of yoga classes, anywhere, anytime.
✔️ Build your home yoga practice or take your practice on the road with you when you travel, with our library of simple, easy and fun yoga classes.
✔️ Class times range from 15 minutes to over an hour, so you get to choose a class that suits your time availability and even your mood.
✔️ Classes are themed and organised for you to pick the one that will support you best on the day you practice.
✔️ Repeat the classes that you love, anytime, anywhere.
✔️ New classes added on a regular basis.
✔️ Tap into a library of resources that support you beyond your physical yoga practice.
Join the Online Studio today and enjoy a two week free trial.
Find Out More & Join Us Here
Live classes & workshops held in Christchurch NZ
HANDSTAND DEEP PLAY WORKSHOP
in person workshop, in Christchurch NZ
15 April 2023, 2 - 3.30pm
MoveWell Studio
'Deep Play' Anusara Inspired classes to go deeper into your practice. A key peak pose or class of poses will be the focus of the sequence to help students learn how to prepare the body and alignment techniques to support their deepest opening. Bring a sense of playfulness and fun as this makes the class an opportunity to positively expand and grow.

Book your spot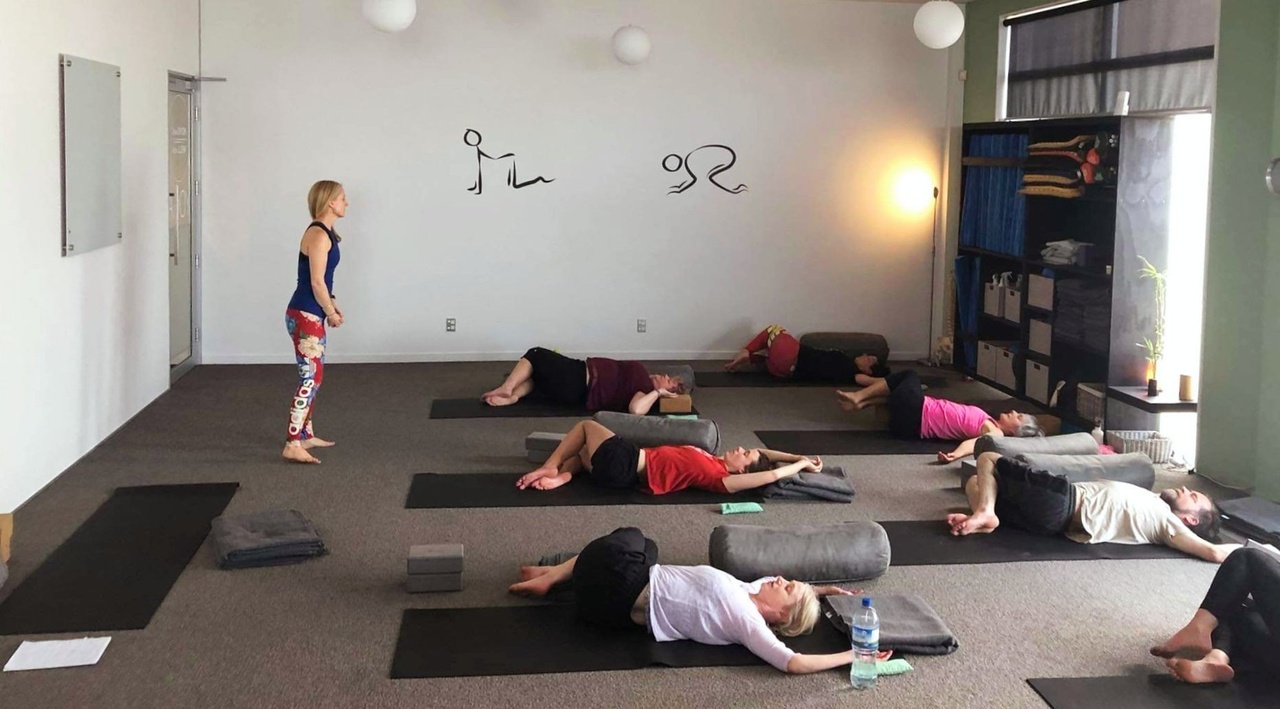 YIN AND PIN SESSIONS
Wellness, Detox and De-Stress Series
in person workshops in Christchurch NZ;

NEW!!! Yin & Pin Pop-Up Event 29 April 2023

---
Womens Wellbeing - Jan, Feb, March 2023
Wintertime Wellness - May, June, July 2023
Spring Detox & Destress - Sept, Oct, Nov 2023
Find out more about each series of 2023 below ⤵️

Learn more and Book your spot
MASTER YOUR SLEEP WORKSHOP
in person workshop, in Christchurch NZ
May 2023

MORE INFO COMING SOON
Online Life Journeys & Coaching
click on each image to learn more
BUY US A COFFEE
By simply buying us a coffee and getting nothing in return apart from the free content we already provide, you support us in a small way and that means a lot. We love sharing our free weekly yoga classes and our YouTube and Facebook clips with you. We know these are jam packed full of great content, knowledge and inspiration that transform your life just by watching.

So if you enjoy the content, find value in it and appreciate the love and care we put into it click the button below to buy us a coffee. Your support is very appreciated. Thank you!
BUY US A COFFEE HERE