Always have yoga at your fingertips and experience the multitude of benefits of a Yoga practice from the comfort of your home
Improve your body

Improve your vitality by supporting your internal organs and systems

Expand your capacity to take a deeper breath

Support your mind to be calm, clear and peaceful

Practice living in the present moment and gain the benefits of presence.
About the Online Studio

✔️ Access a library of 100's of yoga classes, anywhere, anytime.


✔️

Build your home yoga practice or take your practice on the road with you when you travel, with our library of simple, easy and fun yoga classes.


✔️

Class times range from 15 minutes to over an hour, so you get to choose a class that suits your time availability and even your mood.


✔️

Classes are themed and organised for you to pick the one that will support you best on the day you practice.


✔️

Repeat the classes that you love, anytime, anywhere.


✔️

New classes added on a regular basis.


✔️

Tap into a library of resources that support you beyond your physical yoga practice.

JOIN NOW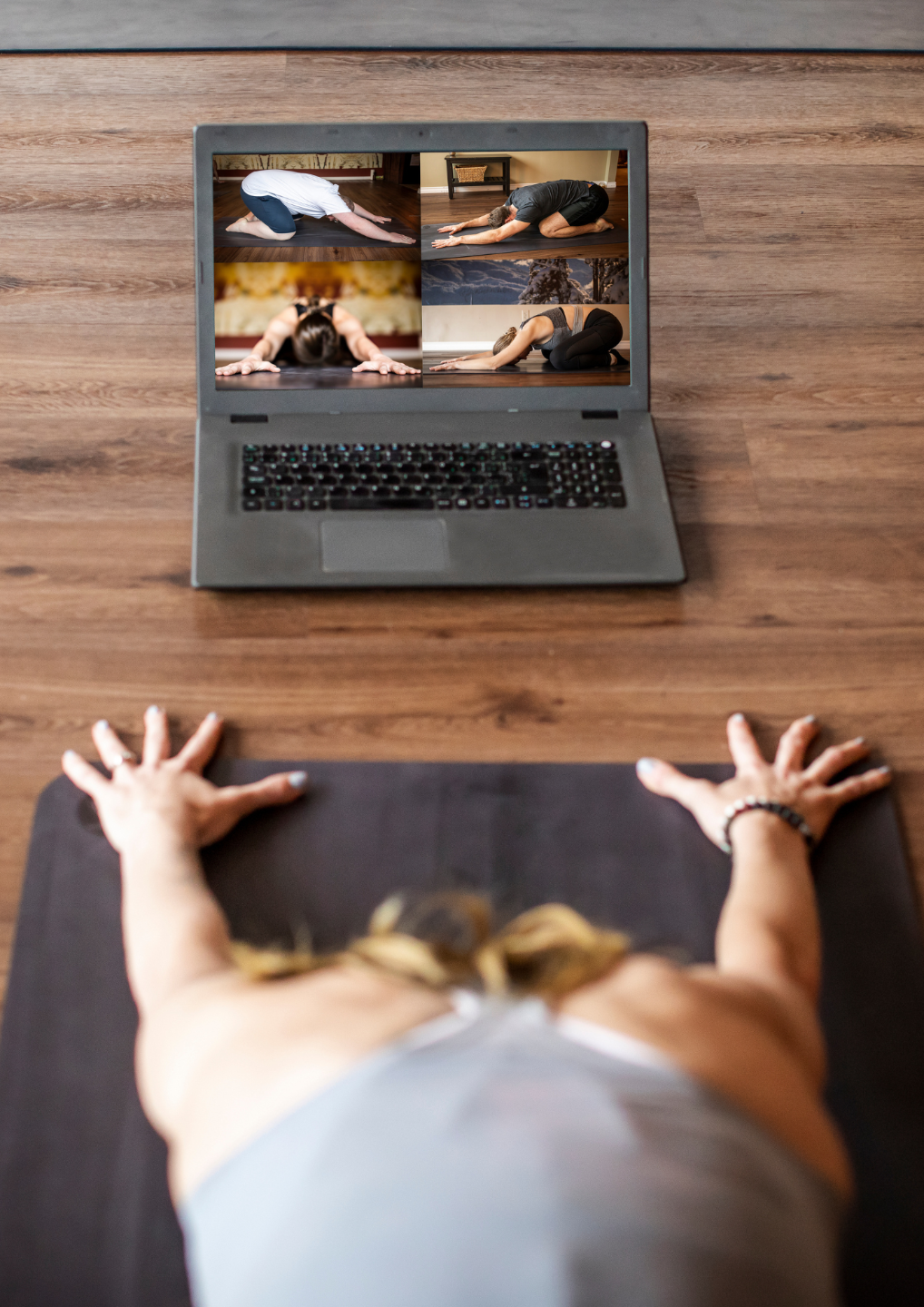 CLASS THEMES INCLUDE:
Love - try our multitude of classes themed to help you connect deeper to your heart and live a love filled life

Anusara Principles - learn Anusara universal principles of alignment and philosophy

Moon - connect with the cycles of the moon in our moon phases classes

Twists - detox and purify your system and mind.

Chakras - clear and balance these major energy center to support your overall wellbeing

Myths of the asanas - learn the myths of the class focus pose and how you can apply the lessons in your life

Breath based flows - to align your body to your breath and move
Yama and Niyama - anchor into these observances of yoga in your practice to take them off the mat into your life

Release resistance - if you want to breakthrough these classes support you to shift your resistance

Living intentionally - what do you desire? Learn to ask for it and allow it to arrive

Core workout - cultivate a deep internal strength

Intermediate - take your yoga practice deeper with more advances sequencing and peak poses

Restorative and Yin - nurture yourself, rest and relax

Meditation and Pranayama - add in practices from the other Yoga limbs to supplement your physical practice and support your transformation
The Online Studio is a wonderful place to always have yoga at your fingertips, and practice in a safe, supported and fun way.


TWO WEEK FREE TRIAL - JOIN NOW
What people are saying about Yoga to Transform
Kate
Enjoy your relaxed presentation and variety.
Lyn
I found your sessions catered to all levels of fitness and had such a calming quality sometimes I would just watch because I found your manner and voice very very soothing
Why practice Yoga with Yoga to Transform?
Kristina and Audrie met in a yoga class in 2008. After many years of friendship and growth here we are. Finally sharing our combined vision and love of yoga.
Because of our broad backgrounds we combine Yoga with the power of personal development to offer something that we know is really transformative - because we have experienced the transformative benefits of Yoga in our own lives.
Yoga to Transform is here to connect you to the broader aspects of Yoga. Because it's the Yoga behind Hatha Yoga that keeps Audrie and Kristina hooked.
We know Yoga has become enormously popular in the western world in recent decades. But a lot of what is being taught as Yoga is not very much about yoga, yes, you do the physical exercises, but you miss the Yoga part of the Yoga.
Once we start focusing on the Yoga part of Hatha Yoga, this is what makes us strong inside and able to approach life in a way that is more accepting.
We see it as a transformation of your life as you develop your yoga practice using all aspects of Yoga, not just the asana.
LEARN MORE ABOUT AUDRIE AND KRISTINA
Frequently Asked Questions
Are group classes or one-on-one coaching more effective?
How will studio materials be delivered?
How quickly can I expect results?
Do you offer a money-back guarantee?